STAGES OF CREATING A SITE
Why do I need a website?
What do I want to see on my site?
What will be its target audience?
What results do I expect from the site?
If you find it difficult to answer these questions, then you can hurry to us. As practice shows, most customers do not know why they need a website. During the technological and economic progress, most of the transactions for the sale and purchase, exchange and provision of services take place on the Internet.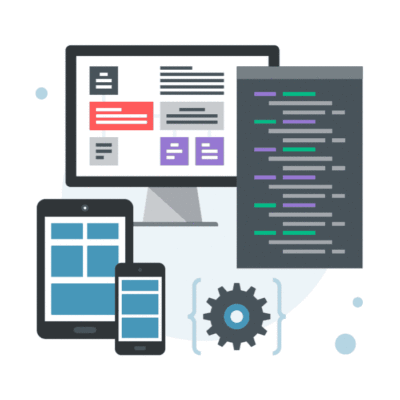 Website development is not limited to the creation of the page itself, it includes the selection of a beautiful and original design. Also, perhaps the most important function is the development of site navigation, the easier and more accessible it is to use, the more users will return to your company. Together, the appearance and navigation moments are of great importance, because the user, before reading important information for himself, pays attention to the appearance of the site, and only then begins to build his opinion about you.
The websites we make are already optimized
Attention to business requirements and ROI
No compromise on website quality
We quickly respond to customer needs
Providing services and solutions for your business
Professional website development team
Certified specialists of the development department
We create websites that automatically adapt to the screen of the device
You can learn how to create a website, re-read a bunch of information on this topic. Or you can contact our company, and we will do everything for you - we will create a website from scratch.
Each client of our company should know that our web studio has a team of specialists who will select the "key" even for the most demanding client. We work to make you happy with the result!
We will help you achieve your goals and grow your business.